Currently, there are two most prominent male breast reduction solutions available in the market that is addressing the issue with comprehensive results, supplements for man breast reduction and surgery. But when it comes to pills, there are lots of confusion and misconception in the market, and it is majorly due to lack of knowledge about what these pills are and how they work to eliminate man boobs. My aim through this article is to guide you about what are breast reduction pills, types of medicines and some of the best-rated anti-gyno supplements available in the market.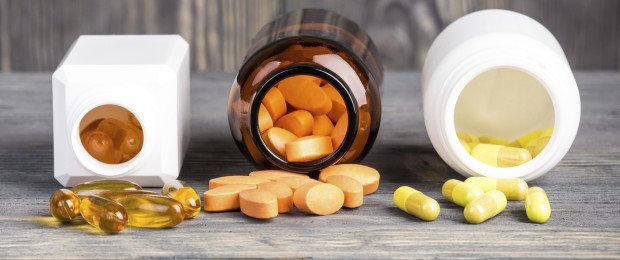 Gynecomastia Prescription Drugs – These drugs such as SERM and AI that are chemically blended and include synthetic ingredients to provide quick results. But you need to make it prescribed by a doctor to purchase these pills.
Gynecomastia Supplement – These are herbal supplements blended with all natural ingredients. They are easily available online and over the counter without any prescription required from the doctor.
Who can use supplements to reduce gynecomastia?
If you are searching for a safe option for gynecomastia surgery to eliminate male breast.
If you cannot afford to take out time from your work for the post-surgery period.
If you are not eligible to get insurance cover for surgery.
If you are looking for personalized treatment for breast reduction.
If you are looking for instant results than time taking diet and exercises.
Gynecomastia Prescription Drugs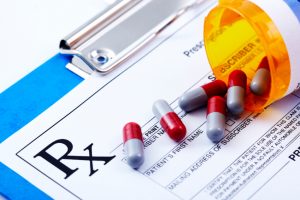 Male breast reduction drugs are categorized into two classes, Selective Estrogen Receptor Modulator (SERM) and Aromatise Inhibitor (AI), and both are very strong. As you might be knowing that the main culprit of man boobs is estrogen and it develops in male due to the aromatization process. Aromatization is a process where testosterone converts into estrogen. SERM and AI are effective in blocking this process. Where AI prevents the aromatization process from performing in your body, SERM reduces the effects of estrogen in breast tissues. Though being effective in preventing estrogen from producing in your breast tissue, both the drugs (SERM & AI) are strictly available only after the prescription of doctors. These drugs are used for treating breast cancer in females, and therefore they cannot be considered a safe alternative to surgery.
SERM class drugs are –
Clomid
Fareston
Nolvadex
Tamoxifen
Raloxifene
AI class drugs are –
Pros of SERM and AI
AI helps in preventing estrogen production
SERM helps in restricting the effects of estrogen
Cons of SERM and AI
Drugs used for treating breast cancer
Joint pain and loss in bone density
Leg swelling and pain in the pelvis
Severe headache
Sudden vision problem
Chest pain and breathing problem
SERM like tamoxifen and raloxifene are not approved by the FDA for gynecomastia treatment
You might be wondering that when these drugs carry so many side effects then why they are prescribed for gynecomastia treatment. This is due to their quality of attacking production of estrogen and can deliver quick results but only if you are ok with a mindset of pertaining to these life-threatening side effects.
Herbal & Natural Supplements For Gynecomastia
As I mentioned earlier in this post, gynecomastia supplements are the safest and most effective option if you are deciding to go with male breast reduction supplement. There are many breast reduction supplements on the market but here I have mentioned top 3 most reliable supplements on the market. Gynexin, Gynectrol, and Gynemax are those top 3 supplements that promise to eliminate your male breast instantly and safely.
Gynexin – The Best Supplement For Gyno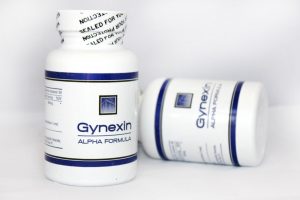 Gynexin is the most prominent gyno supplement available in the market. It is manufactured by Zudker Group, one of the most renowned companies for herbal supplements. The primary factor that makes it ahead of other gynecomastia supplements is its unique blend of essential ingredients. The success rate with Gynexin is 99% as claimed by manufacturers.
Pros
Present in the market for seven years
Only product for breast reduction
Contains natural fat burner, Guggulsterone
Non-Proprietary Blend
Cons
Money back guarantee only on the unopened bottle
Gynectrol – Best Anti Estrogen Supplement For Gyno
Gynectrol is another significant presence in the herbal anti-gyno supplements market. Both Gynexin and Gynectrol are the prominent supplement for male breast reduction. Gynectrol is manufactured by a reputed supplement manufacturer, Crazy Bulk. The ingredients used are found to be very useful in eliminating chest fat.
Pros
All natural ingredients
Made In U.S.A
Free Shipping
Cons
Money back guarantee only on the unopened bottle
Proven powerful for psuedogynecomastia cases only
Not Recommended
GyneMax – Most Hyped Supplements For Man Boobs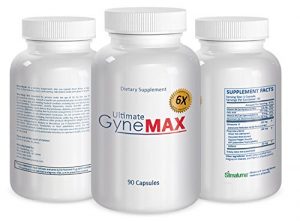 GyneMax is marketed as the best herbal supplement for gynecomastia, but the ingredients used in the formulation and clinical reports suggest that it is a weight loss supplement. Though the company claims a lot about the effectiveness of the supplement but would not recommend this pill due to lack of valuable positive reviews and report of delivering positive results in eliminating male breast.
Pros
Includes natural herbs and minerals
Effective in burning chest fat
Cons
No money back guarantee on opened bottles
Very bad customer feedbacks
No reported evidence of success results
Natural Gyno Supplement vs Prescribed Medication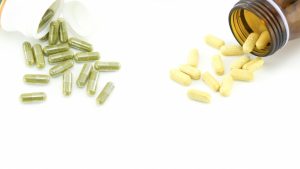 Most of the people suffering from man boobs think that prescription pills are best to get results, but wait, it's not the case always. In reality, there are herbal supplements for gynecomastia that are more effective than prescription pills. Even herbal supplements are safer than prescribed medication as they are formulated with all natural ingredients and prescribed drugs are formulated with synthetic ingredients. Herbal pills are more reliable because they have low or nil side effects. This is because our body is quite more responsive to herbal ingredients than to artificial components. Prescribed drugs can cost you some life-threatening side effects; in some cases, it may cause cancer.
Though our recommendation for supplements for man breasts are Gynexin and Gynectrol it is all your decision to which product you buy. But it is important to consider these factors before you make your decision:
Ask Yourself
Are you ready to afford surgery cost or the side effects recurring from that?
Are you desperate to eliminate your male breast?
Are you ready to follow a strict diet plan?
Are you mentally prepared to devote time for exercises from your daily routine?
Answer these questions to yourself before choosing any treatment options. You can read our unbiased reviews on both recommended supplements to reduce gynecomastia – Gynexin Alpha Formula and Gynectrol Gyno Pills for more information.