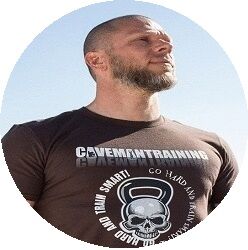 Hi,
I am David Dadson, creator of Oh My Moobs The site for Alpha Males 2.0 – Towards a Leaner – Fitter – Harder YOU!!
I started this site as A friendly advice blog for fellow Male Homo sapiens suffering from Gynecomastia / Male Breasts / Moobs or Man boobs As you may know the affliction by.
One, who has faced the problem knows what a great pain Moobs are. I fought my personal war against them.
I, personally, was not interested in surgery as a treatment option, not only because of monetary reasons ( It's an exorbitant cost and moreover not covered by insurance) but rather for me it was more of a " Will Power Challenge", I had to do it myself and I dare say I succeeded…. right food, right exercises and the help of an Herbal supplement. This is one of the reasons i have covered Gynecomastia pills Gynexin and Gynectrol along with the Gynecomastia Cream Gynexol in this blog, they did help me achieve my goals.
More often than not The condition of Man boobs in many people is a manifestation of bad food and diet habits along with a lackadaisical approach to personal fitness.
My journey progressed from just battling Male Chest Fat to overall fitness, bodybuilding, and the scientific and medical reasons behind the Male Health issues. Having experienced Herbal supplements as a viable alternative to costly and harmful medicines and surgical interventions, I became a great fan of the herbal way.
The importance of Testosterone as a Male Health Hormone, both for masculinity, Muscle building, and even Male Libido drive as well as other issues like Daily stress, Bad food, and nutrition habits all lead me to tackle the fitness and Male Libido and enhancement issues the Herbal Way.
For solely this reason, I have reviewed a few Herbal supplements for Muscle building, Testosterone booster, Estrogen Blockers as well as Male Enhancement and Libido supplements.
I am there to answer any queries that you may have in your quest to be an Alpha Male 2.0… just mail to me at david.dadson@ohmymoobs.com
Remember – To get Leaner – Fitter and Harder You need to work hard with a positive outlook and be consistent in your efforts.
Keep fighting.
David Dadson is a health and fitness enthusiast and trainer who has been helping Men fight their obesity, fitness, male enhancement, and gynecomastia related issues since 2012.